This post is way long overdue. I had been sick from last week until now and had totally forgotten about this. This is from the guys of Ok Go which I had
blogged
before
here
. It seems like it had been done in a single take which is amazing in itself. One more thing, this video has cute little dogs and DOGS in it, so what's not to like? I really enjoy the occasional post on animals here in my
blog
. See?
In an all-white ensemble, they started the video with opaque white buckets in a pyramid
Ooops!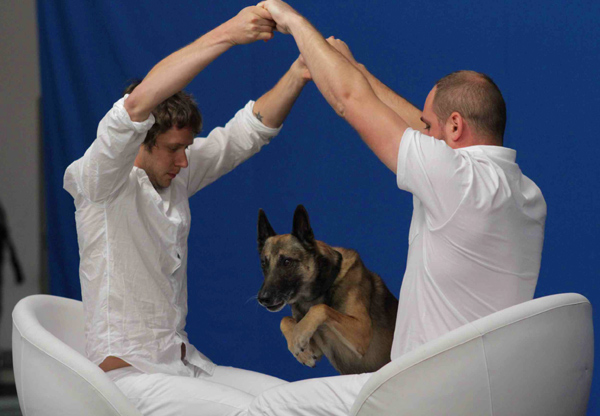 You go dog!
This is just a sampling of how awesome Ok Go is! And how amazing this video is!
So, here is the video. Enjoy!
Well, what do you know? There is a behind-the-scenes at the White Knuckles video shoot.
Loved it? Loathe it? Comments are welcome here!
See yah later!